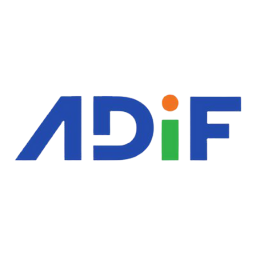 FAQ & Cancellation Policy
1. What is the Vision, Mission and Objective of ADIF?
Answer: Please refer to our vision, mission and objectives at the official website of ADIF.
2. How do I get more information about ADIF?
Answer: Read about ADIF's work & activities at blog.adif.in
3. What are the benefits of ADIF Membership?
Answer : Please visit our website to know about membership benefits.
4. Who can be an ADIF Member (Eligibility Criteria for membership)?
Answer :
For Individual these criteria needs to be fulfilled
Any Individual who is a citizen of India
Over the age of 18
Not holding any political position or having candidature for political position
For others these criteria needs to be fulfilled
Incorporated in India
5. Where are ADIF's Head, International and Regional offices located?
Answer : ADIF has only one office at- 4054-B-5 & 6 Vasant Kunj, New Delhi – 110070
6. Is the Membership application form available offline
Answer : The membership application form is only available online on our website. Please click here to fill the application form. No offline membership option is available.
7. What are the categories of membership
Answer : There are two categories of membership as individual and organisation, there are no further sub categories.
8. What are my fee payment options
Answer : The payment can be made through BHIM UPI, mWallet, Netbanking ( NEFT/IMPS/RTGS), Credit Card and Debit Card
9. Why is GST charged on the membership fee
Answer : GST is applicable for the supply of goods or services in the course of business, and as per section 2(17) of CGST Act, 2017, business includes provision by a club, association, society, or any such body (for a subscription or any other consideration) of the facilities or benefits to its members, as the case may be. That is why GST is being charged on membership fee.
10. If I join now, when will my membership begin and end
Answer : Membership starts from the date you receive the membership approval email and ends a day before the same day in the next year. For example. If you receive the membership approval email on 01st December, 2020, your membership will end on 30th November 2021
11. Where can I find my member ID number
Answer : Your membership ID will be communicated to you with the membership approval email.
12. How will my membership be renewed
Answer : You will be notified One month before renewal due date on your registered email address with a form and payment link. You can apply for membership renewal using that form. Or alternatively, you can visit our website and fill the membership renewal form.
13. How do I notify ADIF of my new address, phone, or any other related queries or issues
Answer : You can write to us at membership@adif.in.
14. Whom should I contact in ADIF regarding sectoral queries
Answer : You can contact us by writing at contact@adif.in.
15. How do I sign up for an event
Answer : Details will be shared through email and will be published on the official website of ADIF whenever any event will be organised.
16. How can I access reports/ publication/ policy representations brought out by ADIF
Answer : The publication link will be automatically sent to all the members on their registered mail id.
17. What are the reasons for rejection of my Membership Application
Answer : Reason for rejection will be communicated with you through the "Membership Rejection Email". Please check your inbox for the same.
18. If my organization had applied previously for ADIF Membership and was declined, can we reapply
Answer : Yes, you can reapply after rectification of decline reason, if any,
19. Can I cancel my membership
Answer : Yes, you can cancel your membership anytime by writing to us at membership@adif.in. Your name will be removed from the register of members within 72 working hours of email. However, the membership fee will not be refunded in any case of cancellation.
20. Does an Organizational/Institutional membership mean that anyone at the institution can be a representative of that organisation before ADIF
Answer : No, only the person mentioned as "Authorised representative" in the membership application/renewal form can represent the organisation before ADIF. In case the organisation wants to change the authorised representative, it can write to us at members@adif.in
21. Is ADIF membership transferable
Answer : ADIF strictly follows it's membership eligibility criteria while accepting a membership application. That is why you cannot transfer your membership to anyone.
22. If I have any further questions how do I get them answered
Answer : In case you have any query / suggestion / complaint, please write to us at membership@adif.in.
23. What if I have not received payment confirmation mail from ADIF
Answer : You will always receive a payment confirmation email of making the payment of membership. In case you do not receive the email, please write to us at membership@adif.in with screenshot & details of the payment done.
24. How will my donation be used
Answer : We will use your donation as per our Mission, Vision and objectives as stated on our website.
25. What are the modes of making donation payment
Answer : The payment can be made through BHIM UPI, mWallet, Netbanking ( NEFT/IMPS/RTGS), Credit Card and Debit Card
26. I want to get a refund of my donation.
Answer : Refund of donation is not allowed in normal circumstances. Please refer to our refund policy for more information.
27. Will i get a deduction under section 80G on donations made to ADIF.
Answer :  Yes, ADIF is registered under section 80G of Income Tax Act, 1961. Donations paid to ADIF are eligible for 50% deduction from taxable income.
28. What are the benefits of making a donation to ADIF
Answer : ADIF does not promise any benefit or service to any specific donor against donations. Your donation will help ADIF to work towards an open, fair, neutral, and democratic digital ecosystem by ensuring freedom of choice for consumers and organisations, using digital products and services. And support startups in scaling up their capabilities via technology collaboration and inflow of capital from Indian and global organisations. It will also work towards building a level playing field for Indian startups so that they become self-reliant and build world class products and services